Information
Information
Information

Have you gone completely bzrk at one of the many Raving Nightmares in the period 1994-2014? Just once or many times at the Peppermill in Heerlen, Platte Zaal (COMPLEX) in Maastricht, Tarm Center in Köln (DE), Mecc in Maastricht, König Pilsner Arena in Oberhausen (DE), Brabanthal in Leuven (BE), Turbinenhalle in Oberhausen (DE), Art Cube in Gent (B), Rijnhal in Arnhem, Carte Blanche in Weert and so on…??
November 5th, 2022 was the memorable date we came back after 8 years of silence…..Those 20 years of editions in several different locations and countries was the reason to need to relive the Raving feeling one more time with only diehard fans. All hardcore generations from then till now are being called upon. This reunion once a year you simply cannot miss!!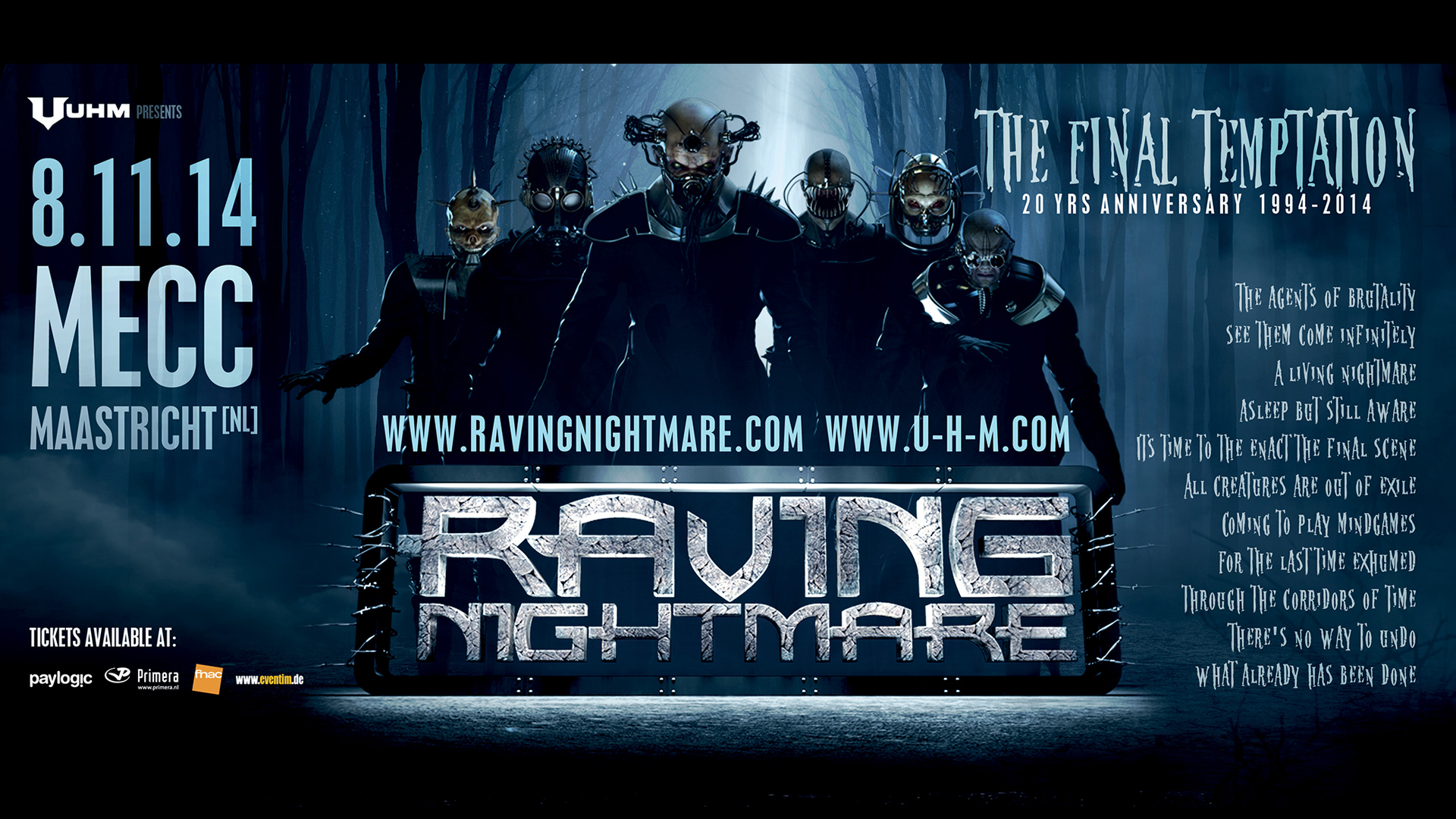 RAVING NIGHTMARE – THE LOST SOULS – 2022
There's no way of knowing what the future holds……
we know this night is a vital need …
but there's no way to change the ignorant …
lost souls will be forever flushed in sin
and will become an immortal hardcore soul..
so swallow your pride…
cause you cant' escape from the nightmare of Lost Souls….
RAVING NIGHTMARE – THE FINAL TEMPTATION – 2014
The agents of brutality… see them come infinitely
A living nightmare… asleep but still aware…
Its time to the enact the final scene…
All creatures are out of exile… Coming to play mindgames…
For the last time exhumed through the corridors of time…
There's no way to undo what already has been done..